Texas Auto Museum
1 | 2 | 3 | 4 | 5 | 6 | 7 | 8 | 9 | 10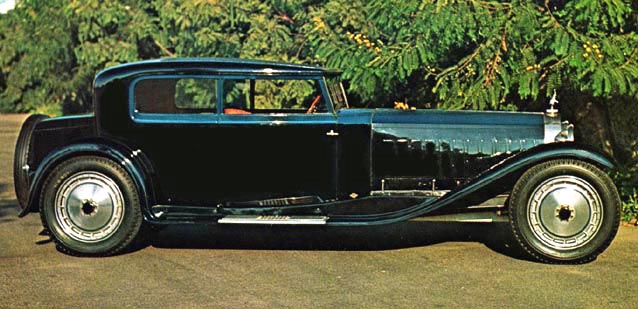 1927 BUGATTI TYPE 41 "ROYALE"
A Bugatti Royale was flown from New York to London for an auction where the car fetched more than 8 million US dollars!

The 19-foot black auto arrived in Britain on a Boeing 747. One of six made, the car weights 3 tons and has a silver elephant atop its radiator cap.

A spokeswomen said, "They were built for kings, except very few kings had enough money to but one."

The Bugatti family had the car hidden in a factory in France during World War II to escape confiscation by the invading Nazis.
More Great Auto Museum Pictures
1 | 2 | 3 | 4 | 5 | 6 | 7 | 8 | 9 | 10
TexasAutoMuseum all rights reserved.
revised: October 21, 2008